Act Now: Contact Congress to Urge Increased ESSA Title IV Funding
Congress will soon decide the funding level for ESSA Title IV.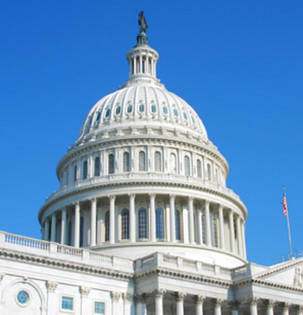 Please Join CoSN to Fight for EdTech Funding!
We need your help to encourage Congress to fully fund the Title IV, Part A block grant.
What Is Title IV, Part A?
The Title IV, Part A block grant is a program created by the bipartisan "Every Student Succeeds Act" (ESSA). Also known as the Student Support and Academic Enrichment (SSAE) grant program, Title IV provides states and school districts with a flexible funding source, including resources to help school districts acquire and effectively use technology to support teaching and learning.
The Underfunding Threat
Despite being authorized at $1.65 billion within ESSA, the block grant has only received about $1.1 billion the past two fiscal years. Congress is facing difficult funding decisions this year and we are fighting to ensure Title IV is properly funded so that districts have the technology and Ed Tech professional development supports they need.
However, we cannot do it alone and we need YOUR help to get the message across to Congress!
What You Can Do?
We urge you to join educators and advocates all across the nation to send a letter in support of full funding for the ESSA Title IV block grant to your Members of Congress.
First, Enter Your Zip Code