E-rate, Net Neutrality and Classroom Broadband Access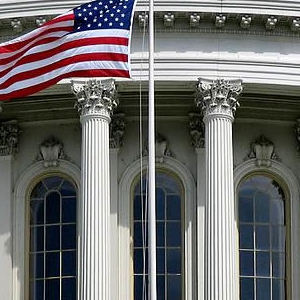 The E-Rate is part of the federal universal service program authorized under the Telecommunications Act of 1996. Originally, E-Rate's authors focused the program on connecting all schools and libraries to the Internet. Since the FCC's 2014 E-Rate modernization orders, the E-Rate's goal is to ensure that all schools and libraries have ample bandwidth to meet the educational needs of students and library patrons. To accomplish this goal, E-Rate provides public and private schools and public libraries with support for:
● Broadband/Internet access (Category 1) – applicants receive service discounts ranging from 20% to 90%, with the lowest income applicants receiving the deepest discounts
● Wi-Fi/Internal Connections (Category 2) – applicants receive 5-year formula distributions, with schools getting $150 per student and libraries $2.40 per square foot of space
Over the last two decades, E-Rate has increased public school classroom Internet connections from 14% in 1998 to nearly 100% today. E-Rate has committed over $49 billion to applicants in the twenty years since its founding in 1998.
In 2014, the FCC modernized the E-Rate with the following changes:
● eliminating support for services not central to Internet access, including voice services, web-hosting and email;
● establishing classroom/library bandwidth goals and focusing Category 2 funding on Wi-Fi;
● creating new opportunities for rural and remote schools and libraries to gain access to high-speed fiber; and
● increasing the annual cap from $2.4 billion to $3.9 billion.
CoSN believes that E-Rate works with a positive impact on schools and the students they serve. Learn more by clicking here.
CoSN is also opposed to the removal of net neutrality protections and supports efforts to reinstitute net neutrality rules. The House recently passed Save the Net Act to reinstate Net Neutrality protections .
Action
CoSN members urged to contact Members of Congress to oppose the FCC's proposed Universal Service Fund (E-rate) caps.
CoSN members asked to file comments with the FCC to protect the important E-Rate program. Access CoSN's filing in this proceeding here. Click here to visit the FCC's Express Comment webpage to file comments and remember to enter "Proceeding Number 06-122".
CoSN continues to monitor actions and deliberations at the FCC and in Congress.
CoSN strongly supported Save the Net legislation and launched a campaign mobilizing our members to contact Congress on net neutrality.
CoSN worked with a broad coalition in asking the FCC to ensure that the Educational Broadband Service (EBS) continues to serve its educational purpose.
CoSN and SETDA ask FCC to delay action on Educational Broadband Services so that additional information can be provided. Read the Letter (.pdf)